Hastings Hotels places biggest ever order for Cloud Beds
Posted on: 2018-03-09 10:11:50
News
Coinciding with National Sleep Week, 11 – 17 March, Hastings Hotels has announced it has purchased 350 Cloud Beds for the Grand Central Hotel and to celebrate, the group has teamed up with its resident sleep expert to help make sure the people of Northern Ireland can say night night to bad sleep.
When the new Grand Central Hotel opens in June it will bring the total number of bedrooms in the group to over 1,000 making Hastings the largest privately-owned hotel chain in Ireland.
Julie Hastings, Marketing Director of Hastings Hotels said: "We have purchased 350 of our famous Cloud Beds for the new Grand Central. This is the biggest bed order we have ever placed and it brings our total bed stock to 1,700, so it is safe to say we know our stuff when it comes to getting a good night's sleep. 
"Hotel guests will spend at least one third of their stay in bed and we have invested heavily to ensure our guests sleep really well. Sleep is essential and is as important to our bodies as eating, drinking and breathing and is vital for maintaining good mental and physical health.
"Our Cloud Beds, which are now famous in their own right, are made bespoke for Hastings Hotels by Kingkoil in Ireland and feature a deep pillow layer, hand filled with blends of soft cushioning for that 'floating on clouds' experience. Beneath the pillow top lies the luxurious support of 1,600 independent pocket sprints which conform to your body shape, preventing partner disturbance to ensure a dreamy night's sleep. The spinal zone also provides extra support for the back to maintain the body in its natural alignment," Julie continued.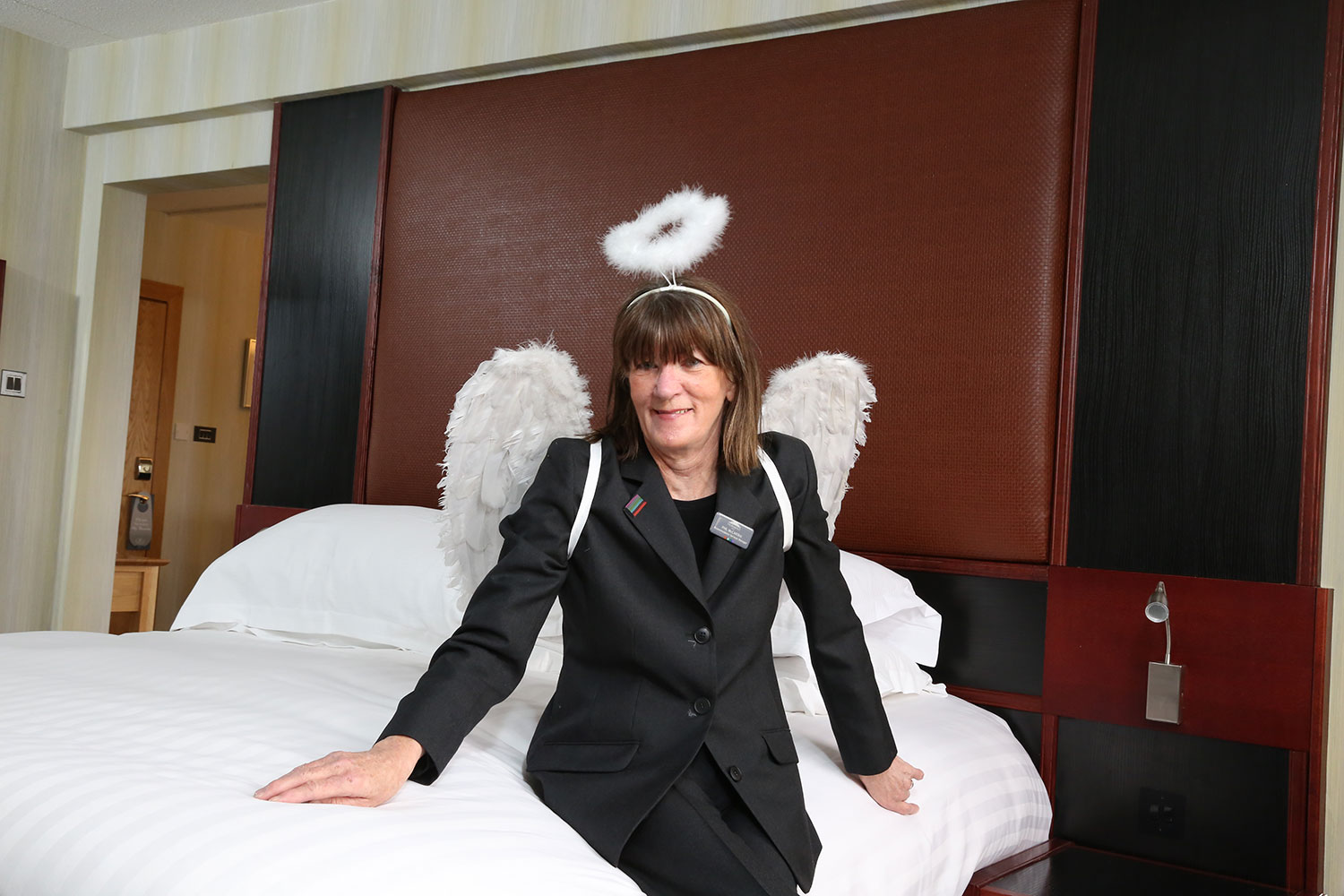 "People often say they'd like to sleep on a cloud, and given the number of enquiries we get from guests asking where they can buy the beds after a stay at one of our hotels, we believe that a night on our Cloud Beds will be the nearest thing to it," Julie added.
National Sleep Week aims to highlight the importance of good sleep health for individuals to best achieve their personal, family and professional goals. This year's theme 'Begin with Sleep' highlight's the benefits of optimal sleep and how it affects health, well-being and safety.
Phil McCartan, Hastings Hotels' resident sleep expert and housekeeping manager at the Stormont Hotel who has taught Gary Barlow, Sir Andrew Lloyd Webber and Chris Evans how to make a bed, has put together her top tips on getting a good night's sleep.
-        Avoid Caffeine: Limit your caffeine intake in the hours before bed. Caffeine is a stimulant and can affect your quality of sleep.
-        Nightly brain dump: Write down any stresses or worries you might have before going to bed and leave them on the piece of paper.
-        Switch Off: A recent study showed that using an iPad set at top brightness for two hours suppresses the normal night-time release of melatonin, the sleep hormone. Try to also have at least an hour before bed without TV, phones or computers.
-        Sunlight: Spend more time outdoors, especially at the beginning and end of the day. The less connected you are to natural cycles of darkness and light, the harder it is to adjust to the time change.
---