First look inside the Grand Central Hotel
Posted on: 2018-02-07 16:16:36
News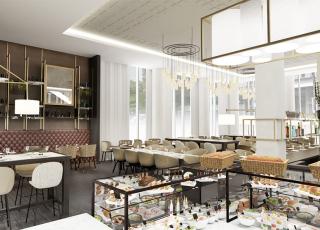 HASTINGS Hotels has released the first artist's impressions of how the inside of the new £53M Grand Central Hotel will look when it opens its doors in June.
With 300 bedrooms and 23-storeys high, it will be Northern Ireland's largest hotel and promises to bring a new era of modern luxury to Belfast.
Julie Hastings, Marketing Director of Hastings Hotels said: "We are delighted to report that the building of the Grand Central Hotel is running to schedule and with only four months to go until it opens its doors, we are pleased to share internal impressions of the stunning hotel to give people an idea of what they can look forward to. Inspired by the original Grand Central Hotel on Royal Avenue, the new hotel will blend timeless design, classic service and true style fused with glamour and grandeur – simply beautiful, beautifully simple.
"We are also proud to announce that the restaurant and bar on the first floor is a further nod to Belfast's maritime history and will be named the Seahorse Bar & Bistro and on the ground floor with entrance off Bedford Street there will be The GC, Grand Café which will be open from 6am until late at night," Julie continued. 
"The hotel will also boast two smaller conference suites, three meeting rooms, the Panorama Lounge for private receptions of up to 100 guests, a range of superbly appointed offices and retail units making it the ideal location for both leisure and business guests," Julie added.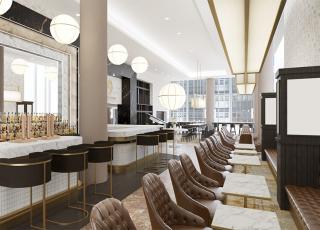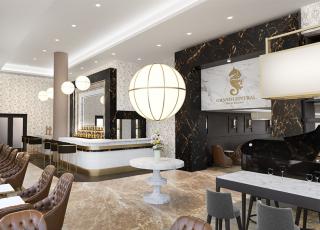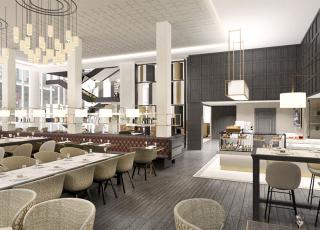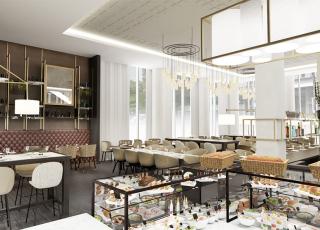 ---