Eastside Arts Festival 3 - 13 August 2017
Posted on: 2017-08-01 15:45:35
Belfast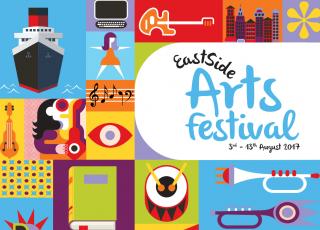 Described as a noisy celebration of the creative energy of the people of east Belfast, the annual festival is one of the highlights of the festival season in Belfast. The ambitious festival programme delivers world class artists and performances and encourages the community and visitors to the city to get involved offering a unique platform to showcase their creativity. The festival offers an unrivalled blend of visual arts, performance art, live music and theatre, and we have selected just a few of the programme highlights to whet your appetite.
For music lovers…
Take a fascinating journey through Van Morrison's youth stomping grounds and get to know the places that have inspired much of his music. The tour takes place on Saturday 12th August and will last approx. 2 hours starting at 3pm.
Our friends at the Belfast Community Gospel Choir will perform at St Patrick's Church, Ballymacarrett on Saturday 5th August. The choir is renowned for their passion and energy led by director Marie Lacey. The choir have many TV appearances under their belts and have performed for Heads of State and Royalty. Tickets for the concert are priced at £13.50.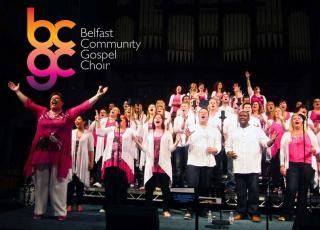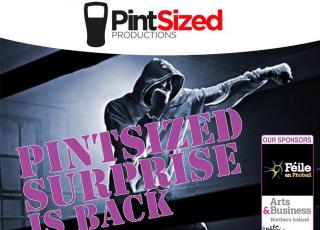 Pintsized Surprises…
Live theatre with a difference Pintsized Surprise does exactly that, offers audiences a surprise performance from writers with thrilling distinctive voices performed by locally based emerging professional actors and theatre-makers. Performances will take place on Wednesday 9th August at Short Strand Community Centre and on Friday 11th August at Strand Arts Centre at 7pm both evenings.
Late Night Art in the East…
Late Night Art is a mainstay of the local art scene, happening on the first Thursday of each month. On Thursday 3rd August the Late Night Art tour will focus on the galleries and art spaces of East Belfast giving visitors the chance to explore ArtisAnn, The Bank, Eastside Gallery, The Bath House, Templemore Baths, Framerwerk, Creative Exchange Studios and Whalley Fine Art & Framing. The coach tour which costs £10 will depart from the Linenhall Library at 6pm – admission to the walking tour is free of charge.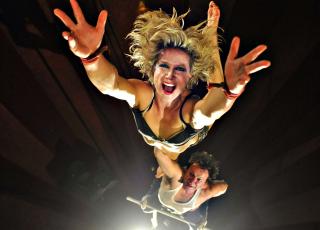 Eastside Family Circus…
The internationally acclaimed, award-winning Tumble Circus will change your perceptions of Circus with some extraordinary feats of circus skills which will thrill all ages on Saturday 12th and Sunday 13th August. With shows at 11am and 3pm this is truly an event for all the family with dazzling acrobatics, comedy and mind-blowing feats of strength.
Family Fun Day…
Join the carnival atmosphere on Saturday 5th August as C.S. Lewis Square becomes home to an array of fun festival activities. With live music, street circus, story-telling, outdoor games, yarn-bombing and portrait painting, there is something to keep everyone occupied between 11am and 3pm, with free admission.
For further information on the festival programme please visit www.eastsidearts.net
View our latest accommodation and dining offers now at www.hastingshotels.com/special-offers
---