24 Hours in Belfast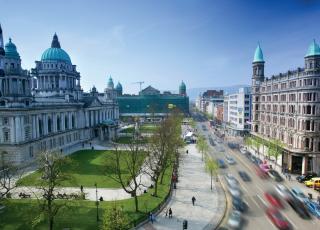 24 Hours in Belfast
Whether it's craic-filled pubs, award-winning restaurants, or outstanding visitor attractions — Belfast has a little bit of something for everyone and is the perfect destination for an exciting 24-hour getaway.
Visit a museum
What better way to learn about our rich and vibrant history than by visiting one of Belfast's iconic museums. Journey back in time at the Ulster Folk Museum to learn what life was like over a century ago. Or take a stroll through Botanic Gardens and visit The Ulster Museum, which was established in 1929 and counts treasure from the Spanish Armada among its varied collections.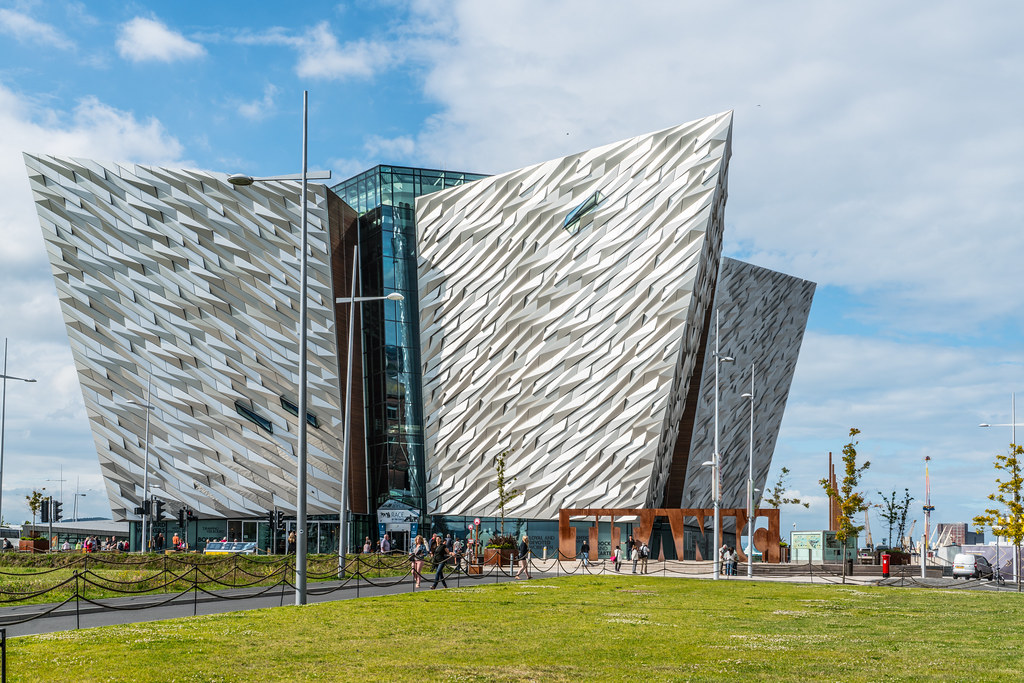 Featured: The Titanic Museum, Belfast
Opened in 2012, the Titanic Museum stands as a monument to Belfast's maritime history and also the story of the RMS Titanic. Located at the site where the iconic ship was built, the museum gives visitors the chance to enjoy a truly immersive experience of its earliest beginnings, maiden voyage, and tragic end. 
Enjoy our local food
If there's one thing we take seriously, it's our food. And Belfast prides itself on offering some of the best you'll ever have, boasting several Michelin Star restaurants across the city. Ox offers outstanding modern British cooking in a relaxed space, while The Muddler's Club serves sensational tasting menus in the heart of the city's historic Cathedral Quarter.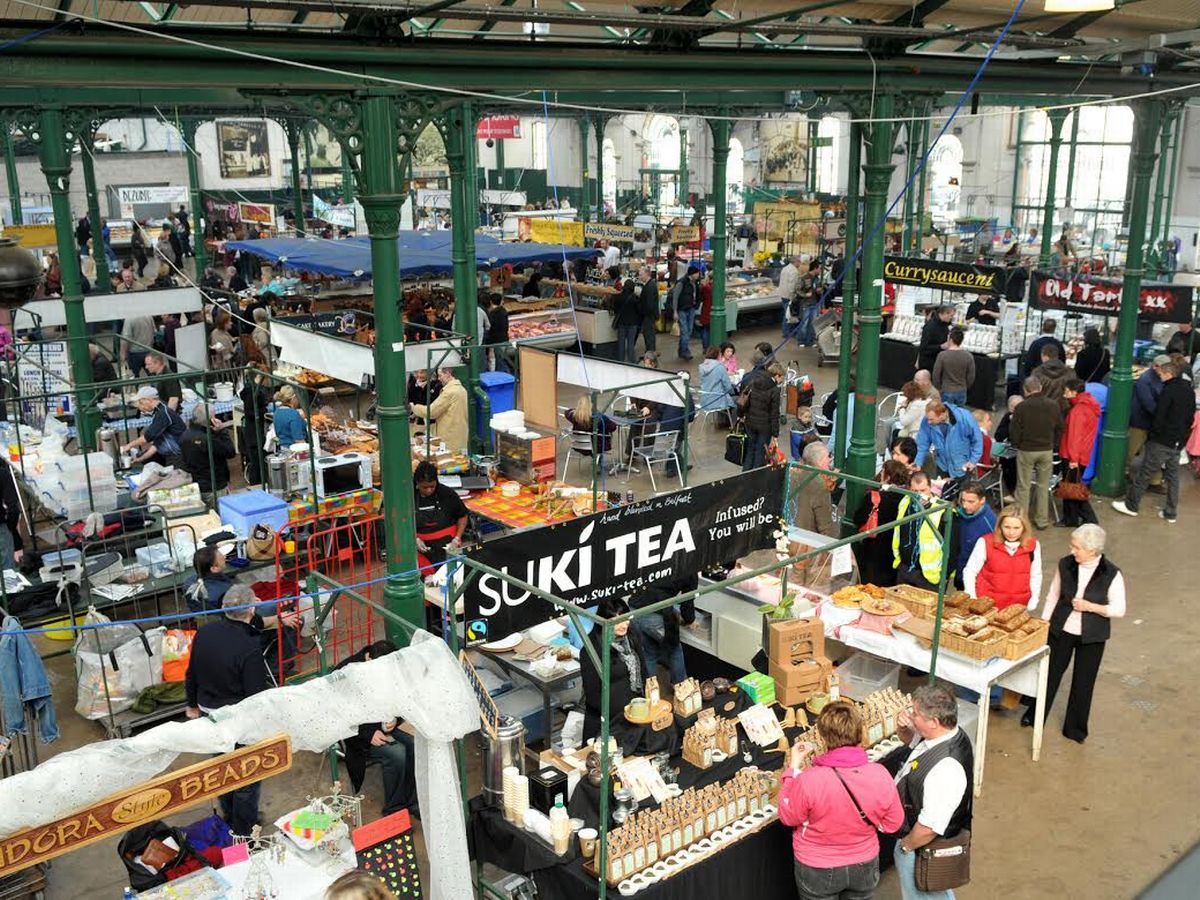 Feature: St. George's Market
No visit to Belfast is complete without a visit to the world-famous St. George's Market. Built in 1890, it is the city's last surviving Victorian-covered market and offers some of the finest fresh produce, food, crafts, and antiques in the country. Open to the public Friday - Sunday, enjoy the hustle and bustle of the lively market and treat yourself to a filled soda if you're hungry. You won't regret it!
Go for a drink
It wouldn't be a trip to Belfast without a pint of the 'black stuff'. Guinness is part of the fabric of the city and some of the finest pubs you'll ever find to serve it. The Duke of York and The Garrick are iconic traditional watering holes and are favoured by locals and tourists alike. But we're not all about creamy pints! Check out Santeria for laid-back cocktails and live funk & soul DJs. Or hidden-gem Margot for artisanal gin serves and delicious small plates.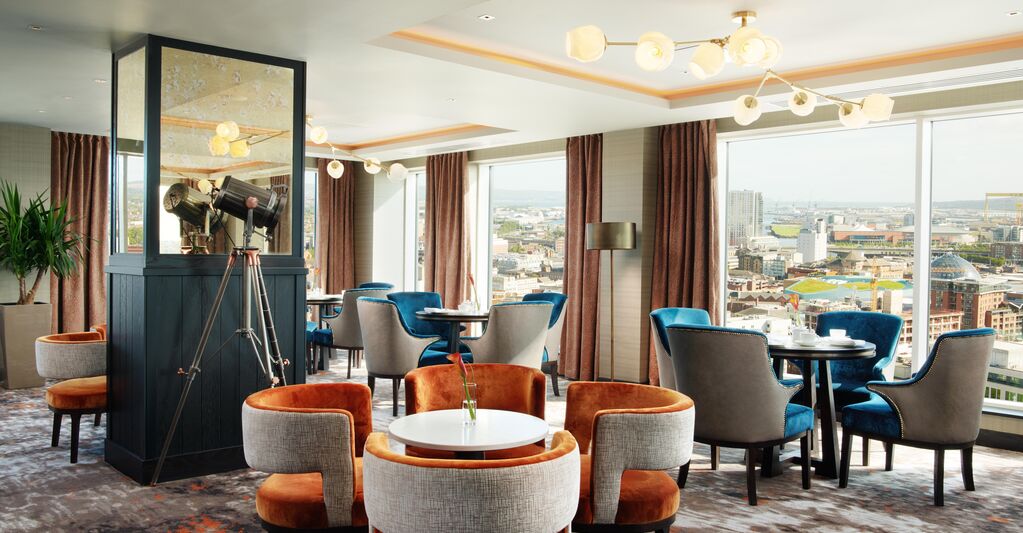 Feature: Grand Central Observatory
The jewel of The Grand Central, The Observatory is the tallest bar in all of Ireland and offers stunning panoramic views of Belfast and beyond. Open daily from 1pm - late, call in for world-class cocktails, afternoon tea or some of the most sublime food available in the City. 
Learn about our history
You don't just have to visit our museums to learn about the history of Belfast. Why not take a trip to The Linen Hall Library, the city's oldest library which is housed in a magnificent Victorian former linen warehouse opposite City Hall. The library offers a range of outdoor tours, including a 'blue plaque' tour which takes visitors around the city centre highlighting the influential people who have shaped Belfast.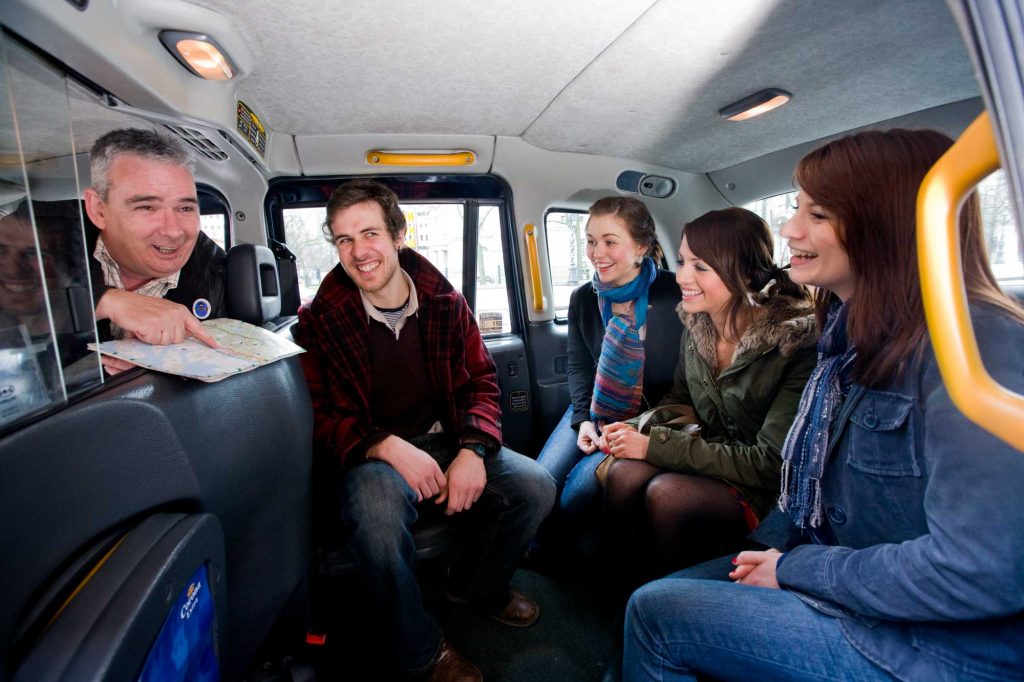 Feature: Black Taxi Tour
While our city has proudly moved on in recent years and continues to go from strength to strength, we still have a past that many are curious about. If you'd like to learn more, book a Black Taxi Tour and let a local guide take you around the city. You'll get to hear what life was like for both sides of the community, visit some famous locations such as the peacewall, and see how we're building towards a brighter future.

Film & TV
Belfast has been lucky enough to call itself home to some truly iconic TV and film shows over the last few years. Comedy fans can take a Derry Girls taxi tour of the city, visiting some of the famous locations from the show which were actually filmed in Belfast! Or if you're a fan of bent coppers and organised crime, why not avail of our Line of Duty Experience? You'll enjoy a light lunch in our Grand Cafe before boarding a luxury McComb's Coach to visit some of the most popular filming locations from the show.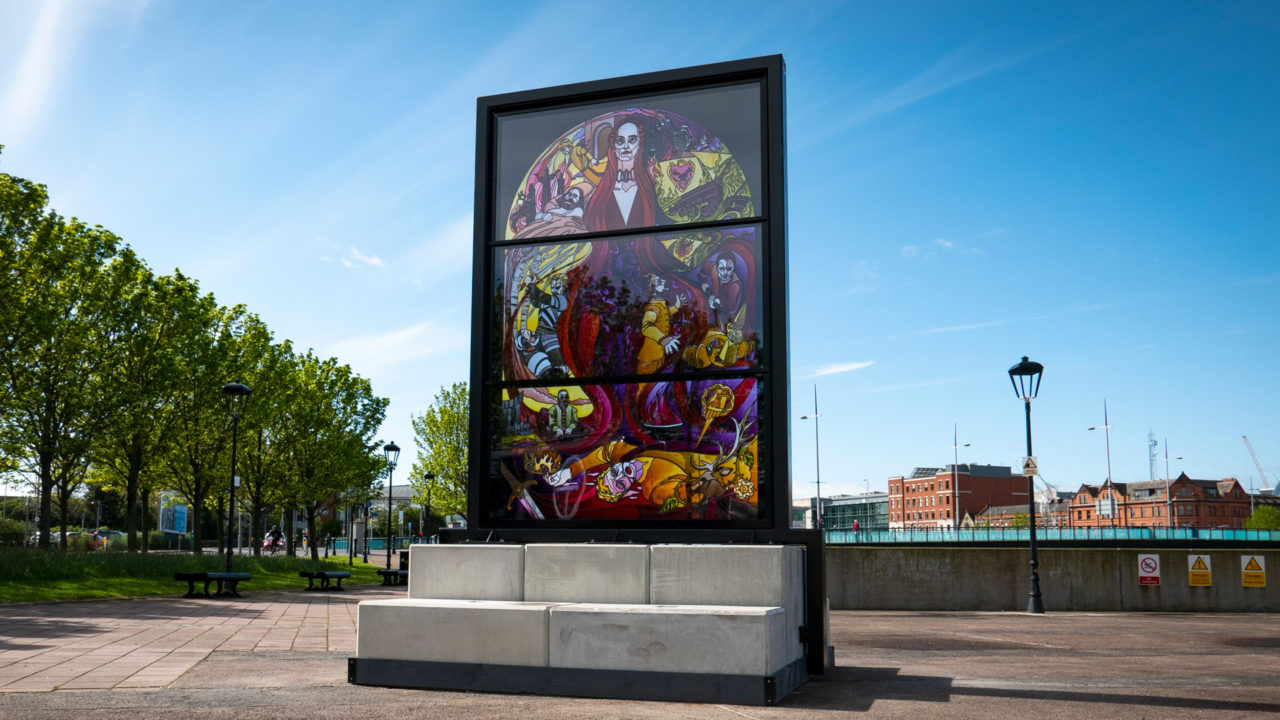 Feature: Game of Thrones Trail Map
Another television show that called Belfast home was Game of Thrones. You might have heard of it! There are a host of attractions across Northern Ireland for fans of the show but visitors to Belfast can't afford to miss the stunning windows created by Tourism Ireland to celebrate 10 years of filming. Located on the Maritime Mile, these unique and beautiful stained glass windows represent different elements of the show such as House Stark, the White Walkers, and the Iron Throne.
Shopping
If splashing the cash and treating yourself is your thing, Belfast has you covered! Hop in a taxi and visit the upmarket Lisburn Road, filled with independent clothing stores and delicious coffee shops such as Output Espresso and Kaffe O serving some of the finest brews the city has to offer. Or head into the heart of Belfast and check out our world-class jewellery stores such as Lunn's Jeweller's or the newly opened Gucci boutique.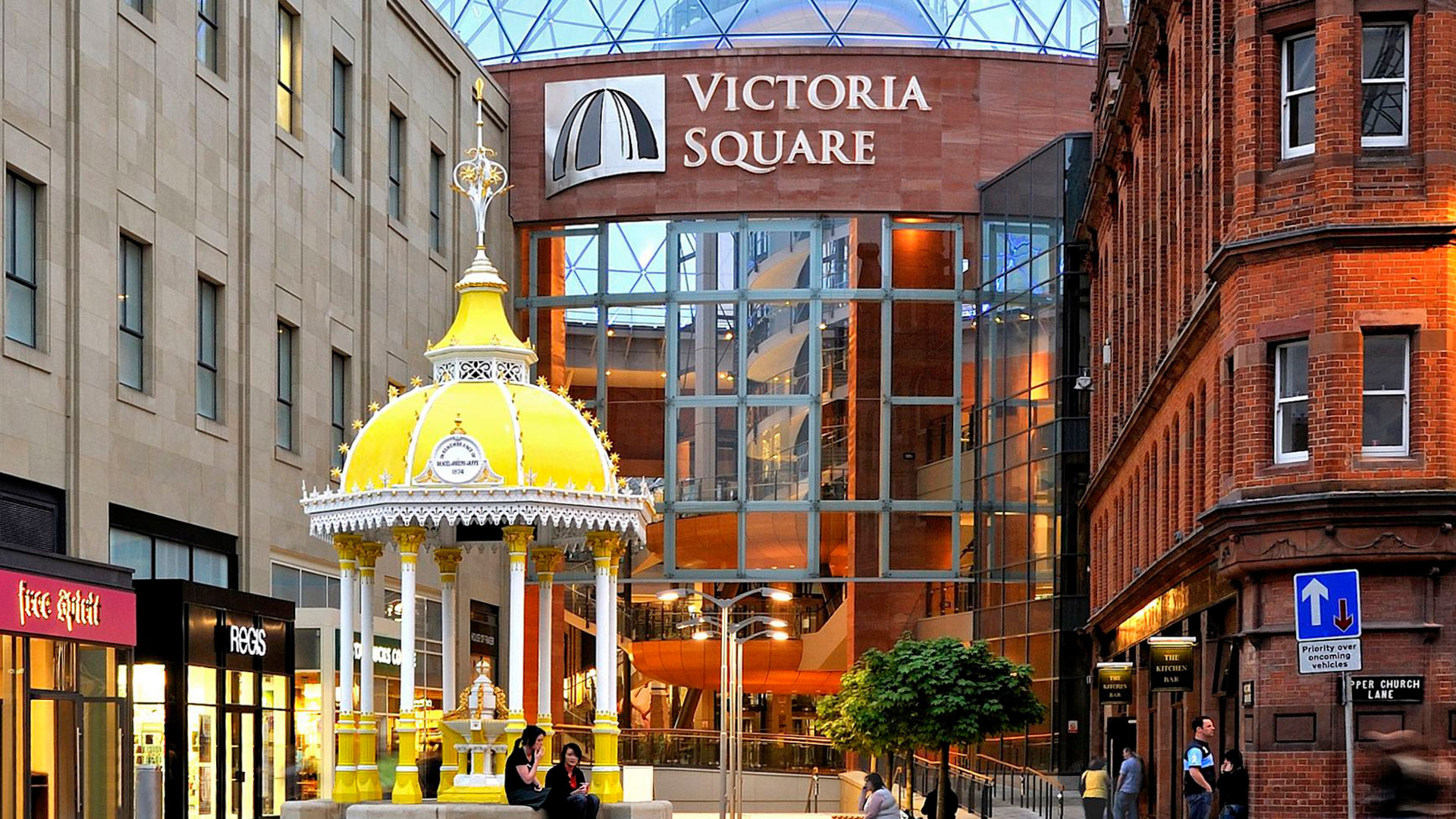 Feature: Victoria Square
Located not far from Lunn's Jeweller's is Victoria Square, Belfast's premiere shopping destination. Hosting brands such as All Saints, Urban Outfitters, Apple, and Kurt Geiger alongside department store House of Fraser, you'll be able to relax into an afternoon shopping spree and maybe enjoy a few drinks in the nearby Cathedral Quarter afterwards!
---