Explore Derry like a Derry Girl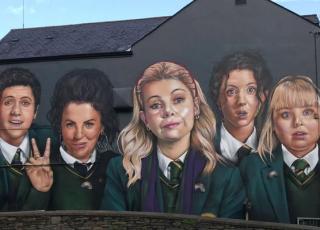 It's not long until the infamous Derry Girls appear back on our screens and to say we're all getting very excited is an understatement!
 
Channel 4 have even commissioned Derry graffiti artists, UV Arts to create a huge mural of the five main cast members on the side of Badgers Bar in Derry's city centre.
 
One of the shows main characters, Jamie-Lee O'Donnell, who plays Michelle in the cult Channel 4 show took to twitter to say "Amazing job folks, well done! Completely overwhelmed by it all." We have to agree, this is an amazing addition to the city.
 
With that in mind, we've put together a full list of things to do and see in Derry so why not book a trip to The Everglades Hotel and avail of our Derry Girls Spring Special > https://bit.ly/2RGJl3u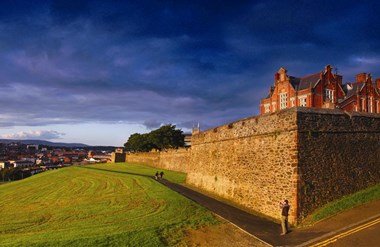 What better way to see some of the key filming locations than with a Walled City Tour. Explore the history of Ireland's only walled city with a 1.5km walking tour covering sites such as The Derry Walls, The Bogside, The Peoples Gallery (Murals) The Bloody Sunday Story, The History of the Apprentice Boys, The Marching Season Traditions and much more of Derry's 1,500 year history.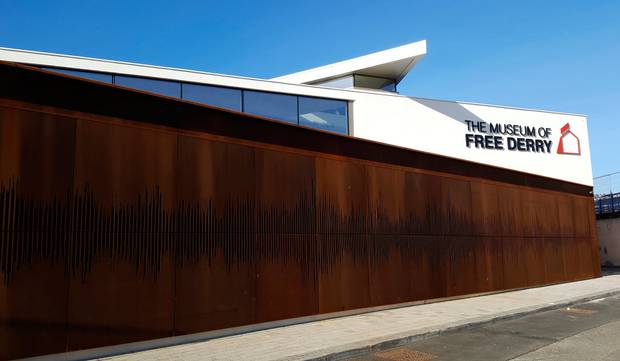 As the Channel 4 show is set during The Troubles, to learn more about Derry's past, visit The Museum of Free Derry, established by the Bloody Sunday Trust in 2006, the award-winning Museum of Free Derry offers a full multi-media exhibition on the civil rights and early conflict era in the city. Learn the history of Battle of the Bogside, Internment, Bloody Sunday and Operation Motorman. Then, stop by the Apprentice Boys of Derry Museum on the other side of the famous walls, the visitor centre delivers the story of the Siege of Londonderry and details the development of the Apprentice Boys Association.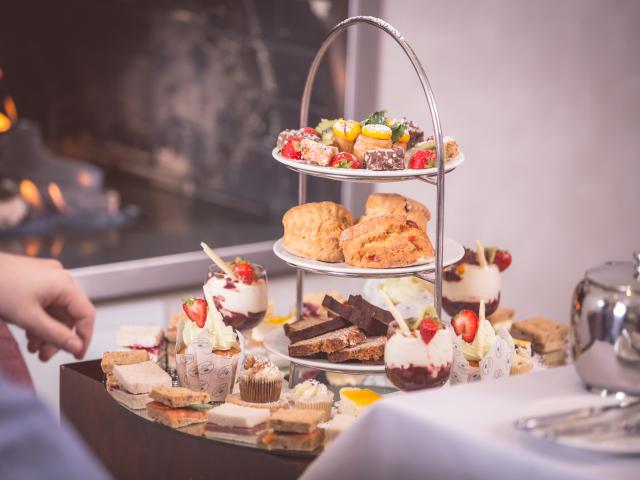 While the girls love hanging around Fionnuala's fish & chip shop, we thought, after all that sightseeing, a spot of Afternoon Tea at The Everglades Hotelwould warm you up a bit better. There are pots upon pots of aromatic brews. Plates of dainty sandwiches, fluffy scones, buttery cakes and pastries. Stir in some sugar and add lashings of cream and gossip. £32pp with 20cl prosecco snipe.There's no better way to spend an afternoon!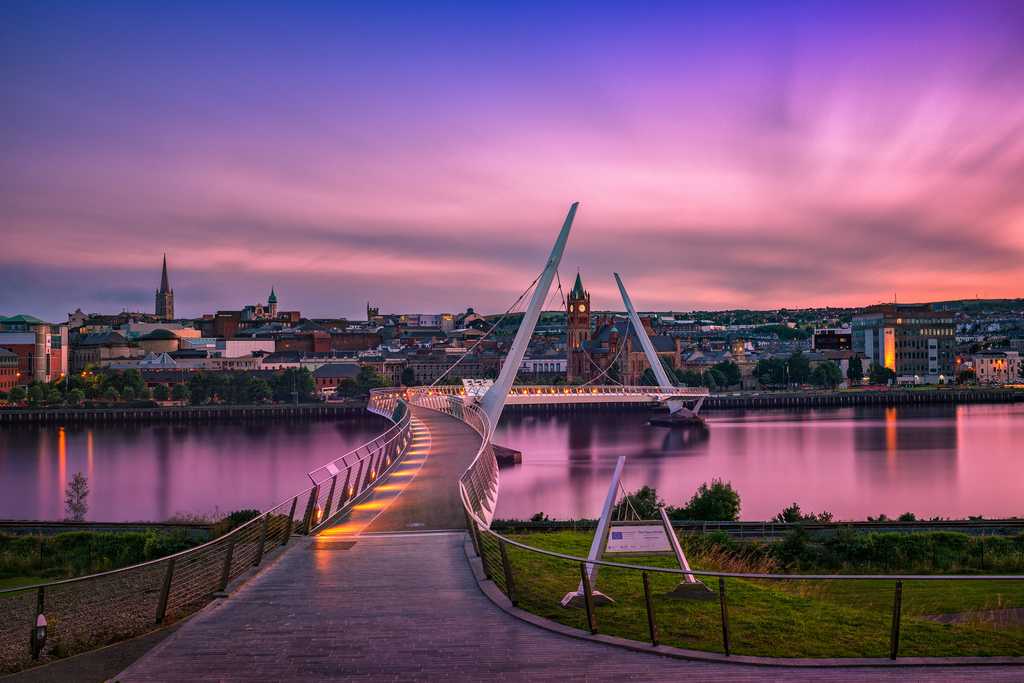 Round your day off with a stroll across the magnificent Peace Bridge. Opened in 2011 the 235 metre long bridge symbolises the unification of both communities from the opposite sides of the Foyle river, the Protestant Waterside and the Nationalist Bogside. It is a must see on your visit to Derry-Londonderry and boasts spectacular views of the city.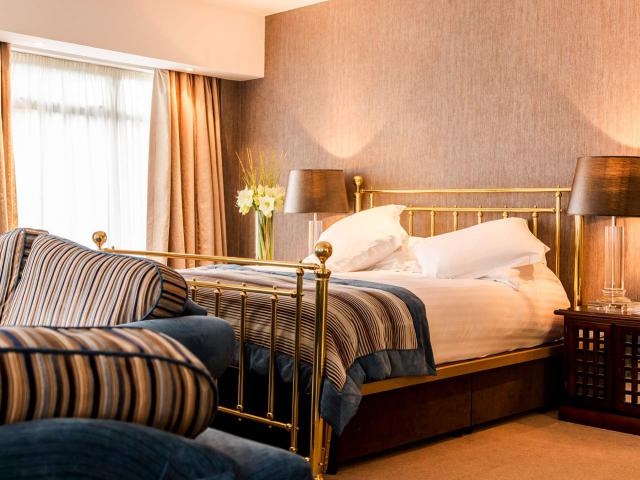 There's plenty to do and see in Derry-Londonderry so why not make a weekend of it, relax with a cocktail and enjoy the craic in this vibrant city.
Avail of our Derry Girls Spring Special at The Everglades Hotel from £60pps.
Our special offer includes :-
•             Luxurious overnight accommodation
•             Full Irish breakfast in the morning
•             Guided Walled City tour of key locations included in the hit series
•             Spring cocktail
•             Walled City Derry Girls Duck
•             Complimentary car parking
 
To book, call +44 (0) 28 7132 1066 or visit https://bit.ly/2RGJl3u
---