Why visit the Causeway Coastal Route...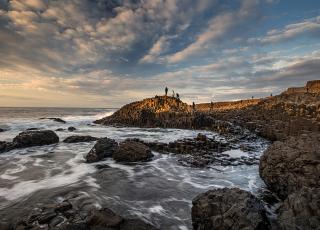 This year Lonely Planet named the Causeway Coastal Route and Giants Causeway their number 1 travel destination for 2018.
Mark Rodgers, from Dalriada Kingdom Tours, shares with us the main reasons why visitors come to Northern Ireland and explore the Causeway Coastal route, an area of outstanding natural beauty.
1) "The people" in Northern Ireland are the most eclectic mix of folk, with Celts and Gaels and Ulster Scots, there is an array of cultures and history for you to immerse yourself in and experience. People from Northern Ireland have been named as some of the friendliest and happiest in the world so you are always guaranteed a warm welcome when you visit.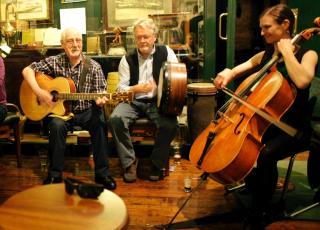 2) With a history spanning over 9000 years when you visit Northern Ireland, you can look back in history and visit parts of the Causeway shoreline where mankind lived in caves and survived by being hunter-gatherers thousands of years ago. Add burial chambers and fortifications that you can see and touch it is easy to imagine the way life was in historic Ireland.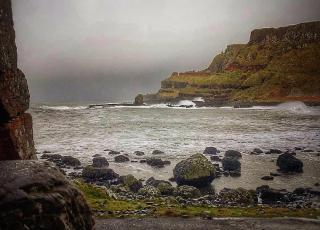 3) Ireland is the only country in the world that can make you feel like you were born here as if you belong. This green Isle, this enchanted land of Kings where "storytellers" weave tales that heighten senses and make you feel that you are home.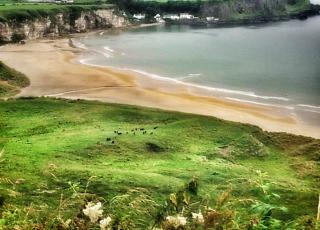 4) When people think of Ireland they imagine landscapes of such beauty that sometimes it can be hard to believe what your witnessing is real. Towering cliffs or crashing seas, Glens, Causeways or Castles to explore. Imagine then in one glorious journey having all your expectations surpassed.

5) The people and the place will touch your soul and create an experience that will make it difficult to leave and when you do, your memories will be a joy to share and you will yearn to return to the magical Causeway Coast and Glens.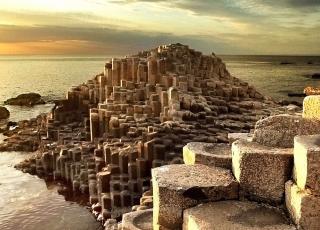 ---